Last weekend, the COMPASS group opened its doors during the 1st edition of Festival dell'Ingegneria. Our research group participated to the open-labs events of the Department of Aerospace Science and Technology of Politecnico di Milano on Saturday and Sunday, sharing our exciting activities in the field of space sustainability.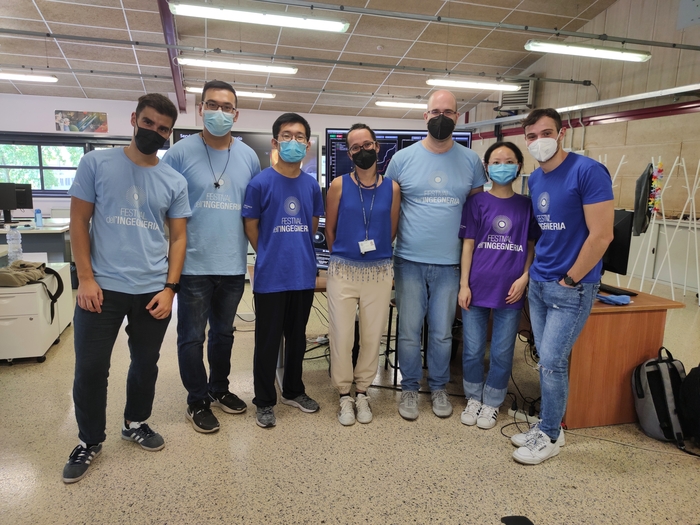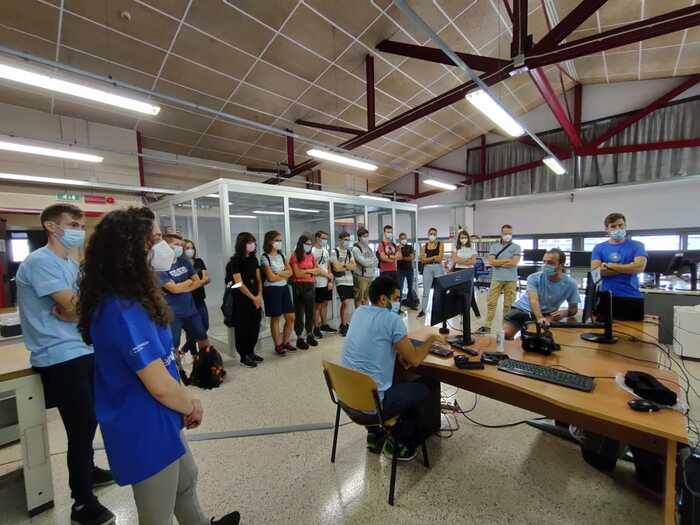 The Festival dell'Ingegneria events of 2021 in Politecnico di Milano gathered more than 5000 people at the Bovisa Campus during the weekend for exciting journeys in the research fields of Engineering disciplines. The COMPASS stand was organized as an mission control centre where the audience could discover several software tools, showing the different aspects of sustainability in space and the benefits of space activities for the humankind.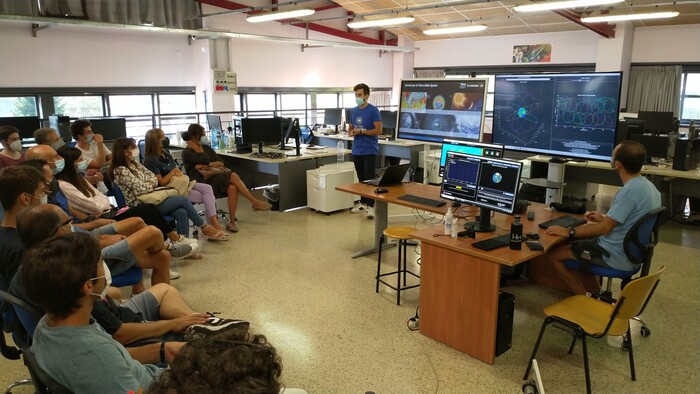 One of the topics covered explained the broad range of services provided to the population on Earth by the multitude of satellite in space, including climate change monitoring and telecommunication services provided by the mega-constellations of the future.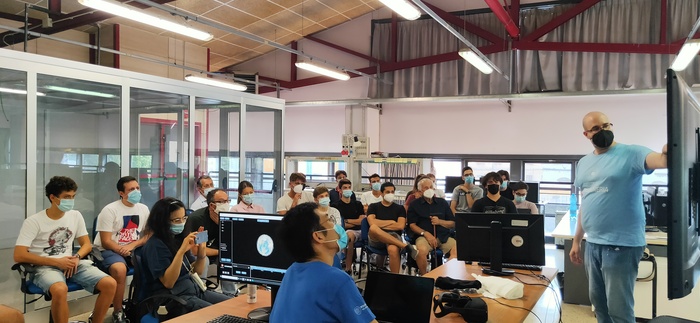 Subsequently, the audience was escorted to a trip into the future of space activities around Earth and the sustainability of space in the space debris perspective. The lack of responsibility in space activities has generated a large population of space junk in orbit in the last few years. Our History and Evolution of Space Debris interactive tool was presented to show the past and current space pollution situations.  Additionally, our research group offered a unique perspective into the space environment situation with the COMPASS Virtual Reality (VR) tool showing the space debris objects in orbit. The audience had the possibility of taking part of their own personal trip to space and experience the effect of human pollution in first person.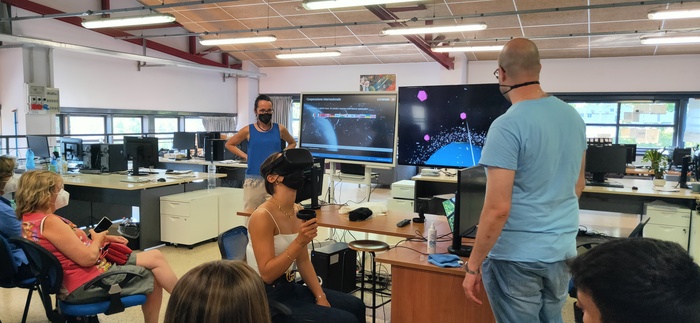 The COMPASS group is grateful to the numerous people of all ages attending and the Politecnico di Milano and the Department of Aerospace Engineering for organizing such an engaging outreach event.