With the view set on the upcoming Horizon Europe programme, which will establish the framework for EU's research and innovation funding for the period 2021-2027, the European Commission organizes the 2019 European Research and Innovation Days. Taking place in Brussels on 24-26 September, the R&I Days aim to engage stakeholders in a discussion about the strategic priorities for R&I in Europe, as well as bringing this research closer to the citizens.
COMPASS was invited to take part in this event by the European Research Council, joining other ERC-funded projects characterized by their compromise with and success in scientific outreach and citizen public engagement. Our stand was visited by many stakeholders, industry representatives and policymakers, including the ERC president Jean-Pierre Bourguignon. Visitors could experience our virtual reality journey among the many objects orbiting Earth, showing the growing issue of space debris and highlighting the countless daily services provided by satellites.
On Wednesday 25, COMPASS principal investigator Camilla Colombo also participated in the panel Empowering scientists to dream the future, discussion the importance of empowering the next generation of scientist.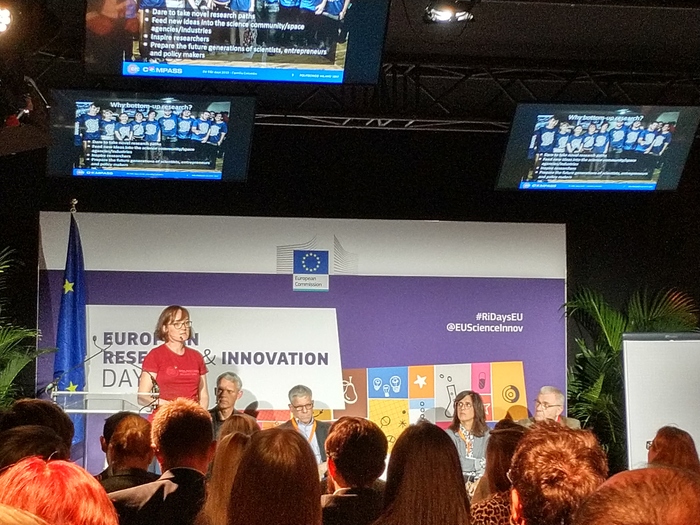 We thank the ERC for the invitation and look forward to join them for new outreach events in the future!