Every September, citizens around Europe are invited to a very special date with science at the "Researchers Night". This initiative, promoted by the European Commission, aims to familiarize the general public with scientific research and its critical impact on our daily lives. The city of Milan also joins the celebrations through MeetMeTonight, a 2-days event at the Indro Montanelli gardens.
For the first time this year, the COMPASS team participates in MeetMeTonight with our own space control room. Space enthusiasts, science lovers and curious citizens are invited to discover more about the artificial satellites orbiting our planet, assisted by our expert team of mission analysts and our satellite visualization software.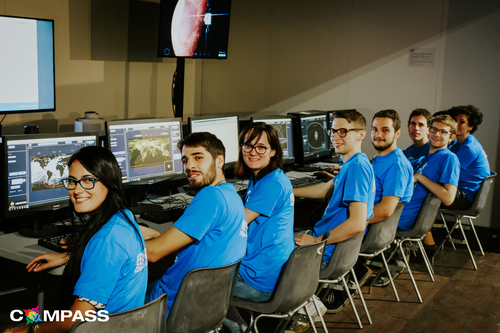 Don't miss this opportunity to learn more about science and space, September 29-30 at the Indro Montanelli gardens!