As we promised last year, we are back in MeetMeTonight, Milan's celebration of the European "Researchers Night", taking place today and tomorrow at the Indro Montanelli gardens. For our third participation, we titled our stand "Sustainable Space for Smart Life", to explain to you how we want to improve the design of space missions with the goal of making them more sustainable!
Follow the example of the Rector of Politecnico, prof. Ferruccio Resta, who visited our stand today to learn how to deflect asteroids, avoid space debris, and control large satellite constellations! Or ask our volunteers to guide you through the wonders and dangers of space travel: with our upgraded virtual reality simulation, you'll be able to experience the growing issue of space junk surrounding our planet, and have the opportunity to follow an Apollo mission into a trip to the Moon!
Later in the afternoon we also received the visit of Massimo Gaudina, head of the European Commission Representation in Milan.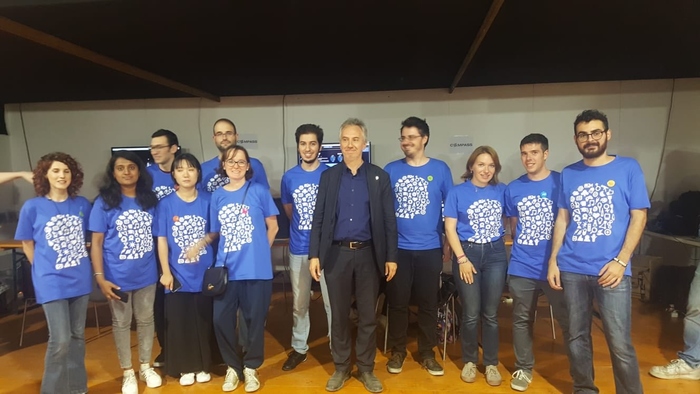 Find us at stand ST08 to learn more about space, and don't forget to tell your friends and family!